Print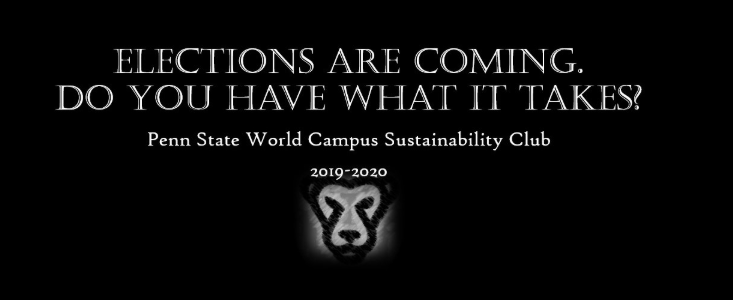 1) The World Campus Sustainability Club is holding a membership drive and election of new officers! If you're interested in joining the club or running for office please send a short bio that includes why you are interested in sustainability, what position you would like to hold in the club and why you would be successful at it, to:
wcsustainabilityclub@gmail.com by the end of the day Thursday, 18 April.
All board member positions are open for election.
President
Vice President
Secretary
Treasurer
Social Media Coordinator
Membership Coordinator
Voting will occur April 22-24 via Google Poll (Link will be provided on the club's FB page) and the new board will be announced April 25th.
If you have any questions about the time commitment involved or the level of responsibility for each position, please reach out to the club President, Alicia Peck at the gmail address listed above.