Print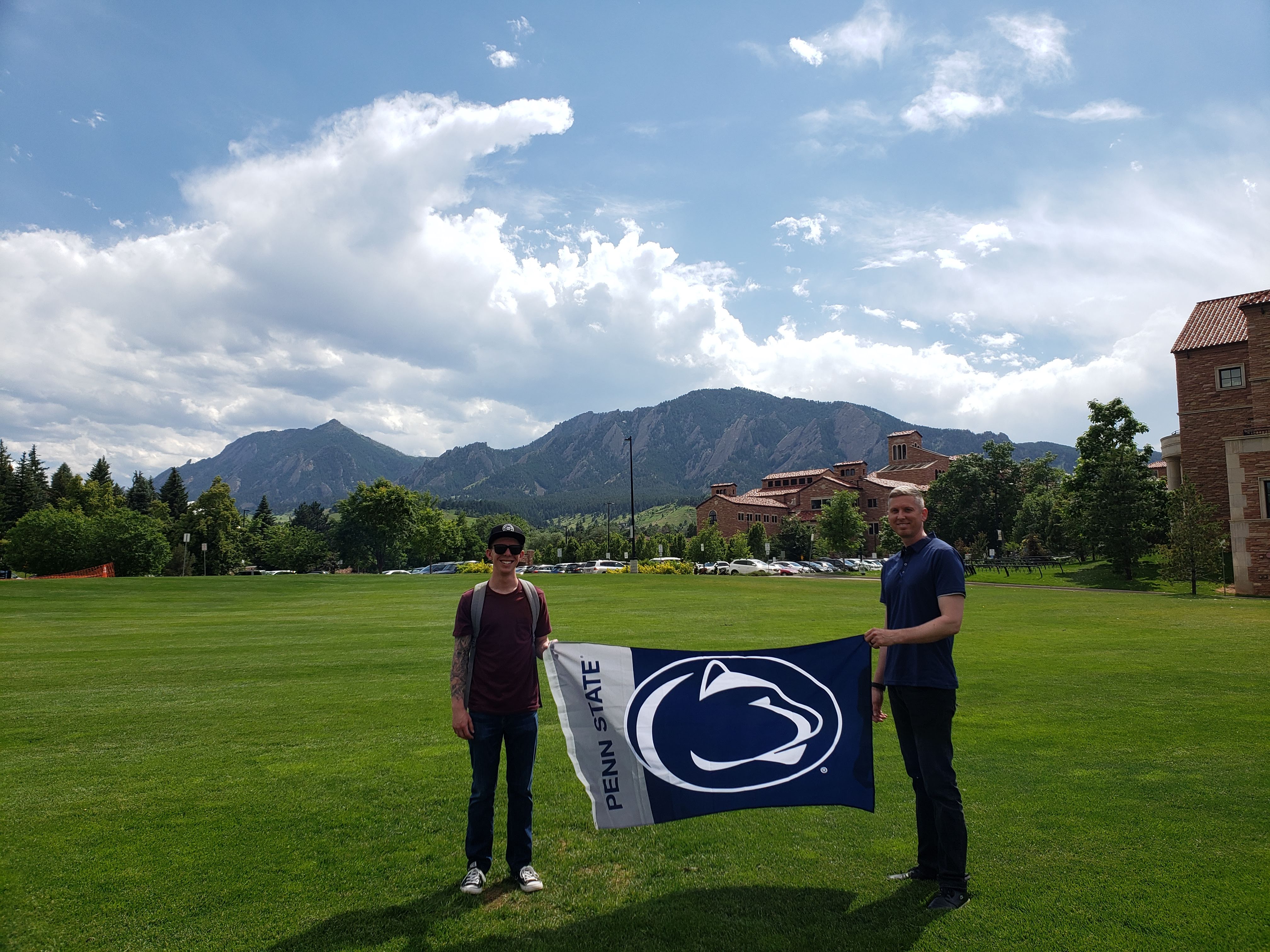 ESP students, Mason Taylor and Joshua Andresky toured the UC Boulder campus this summer as part of the Applied Sustainability in Contemporary Culture course offered through World Campus. The online course with embedded travel to Colorado is an exploration of a variety of novel sustainability applications. Topics include urban and rural food production, "zero waste" policies, permaculture, solar photovoltaics, micro-hydroelectricity, anaerobic digestion, hospitality, oil and gas, sustainable brewing practices and more!
The ESP Program
ESPBA and ESPBS are both fully online degrees are offered by the Department of Energy and Mineral Engineering in the College of Earth and Mineral Sciences. The program is delivered by the College's Dutton e-Education Institute in cooperation with the University's World Campus.
The Bachelor of Arts and the Bachelor of Science in Energy and Sustainability Policy are both 120-credit programs, with the same General Education requirements and the same prescribed and additional coursework for the major. For a full listing of this common coursework, see Courses. The remaining requirements are specific to each degree, as described on the ESPBA and ESPBS pages.
All aspects of the program are carefully designed for online learners who require flexibility and are often managing full lives with career and family. Student advising is handled on a one-on-one basis, first-hand by faculty in the ESP program.
Both of the ESP programs' curriculum emphasize five competency areas:
Energy Industry Knowledge
Sustainability Ethic
Global Perspective
Analytical Skills
Communication Skills
In choosing which ESP program best meets your needs, students are encouraged to consider personal interests and strengths, professional aspirations, and plans you may have for graduate school. For those with prior learning experience, the applicability of earlier coursework to degree requirements may also be a consideration.