Print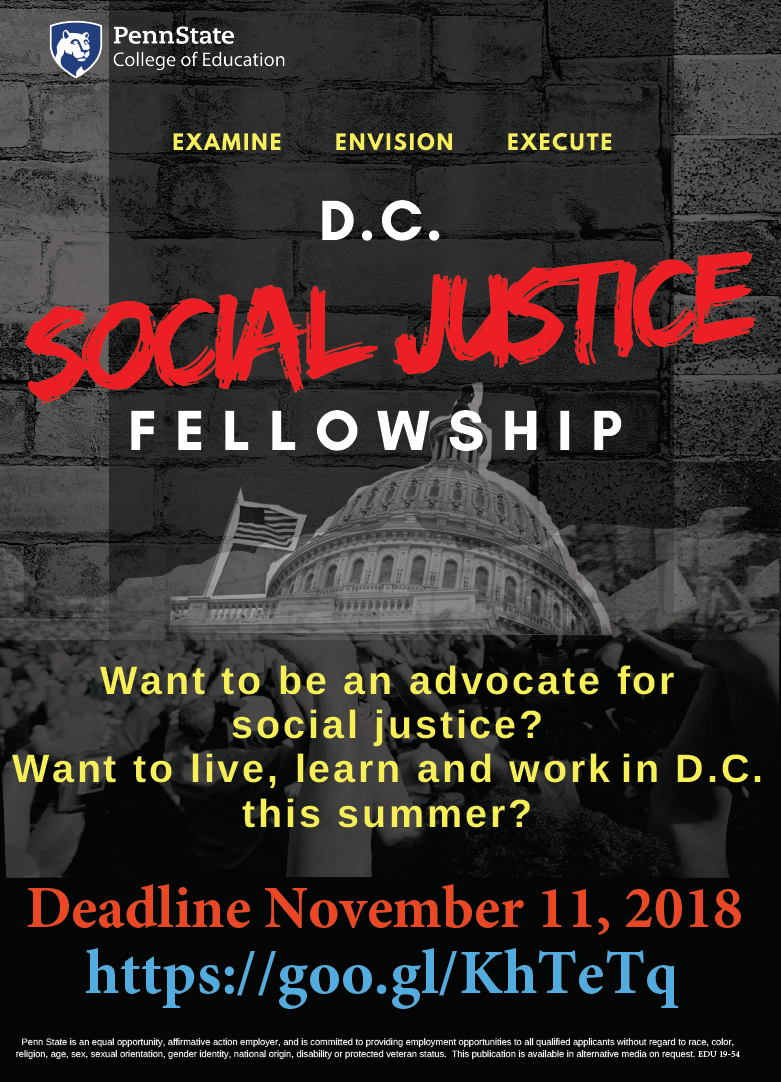 Want to be an advocate for social justice? Want to live, learn, and work in Washington, D.C. this summer?
If so, you should look into this fellowship at Georgetown that pays for the cost of housing and some day-to-day expenses while in D.C. In the spring, students participate in civic leadership training in preparation for a social justice teaching experience in Washington, D.C. Students work with faculty and graduate mentors to develop learner-centered, values-based curriculum materials on issues of social justice. The summer fellowship (a Maymester course) is conducted at Georgetown in Washington, D.C. Students work with civic leaders, educators and faculty to empower high school youth through the art of advocacy. The fellowship is open to all PSU undergraduate students regardless of major.
2019 DC Social Justice Fellowship
Deadline to Apply: Sunday, November 11th
To apply, visit this link: https://goo.gl/KhTeTq
If you have questions about the fellowships, please contact Efrain Marimon at marimon@psu.edu. The program only takes 15 students and we had a large application pool last year, so you should apply. before seats fill up.